Status Saver (For WhatsApp & WhatsApp Business)
Status Saver app is really easy to download any Whatsapps & WA Business image and video status with original resolution. App have modern and animated UI with many awesome features.
Demo: https://codecanyon.net/item/status-saver-for-whatsapp-whatsapp-business/33108572
Also Checkout: https://web4free.in/cyberlink-screen-recorder-deluxe/
For Inquiry, App Support Or App Customization Contact us on – [email protected]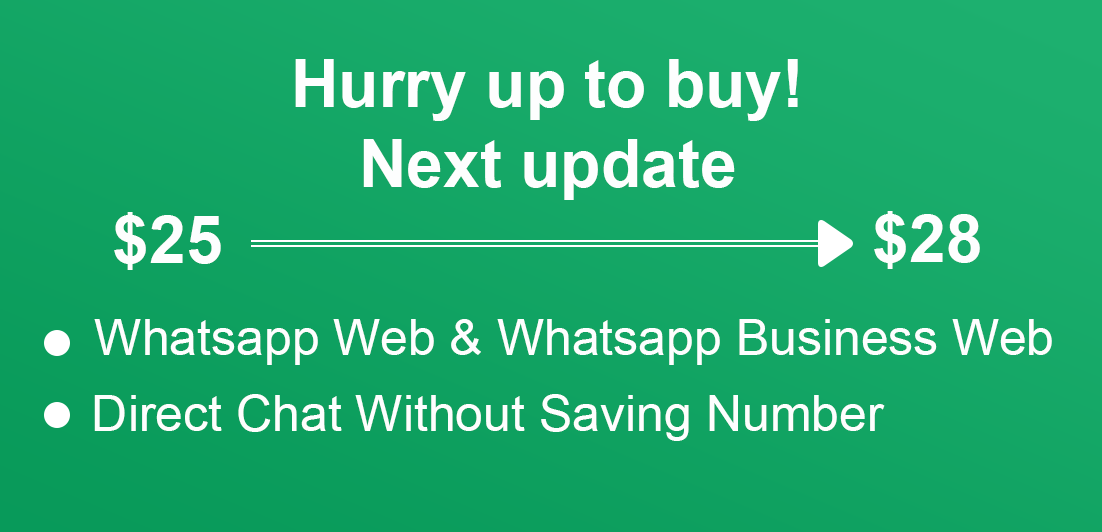 App Features
✔️ Android 11 supported
✔️ Light Weight App
✔️ Animated, Attractive & Responsive UI
✔️ Whatsapps & Whatsapps Business status saver
✔️ Whatsapps & Whatsapps Business Image & Video status downloader
✔️ Mutiple Download/ Delete status
✔️ Mutiple Language supported(English, Hindi, Arabic)
✔️ Share, delete & repost status
✔️ Dark & Light Mode Available
✔️ Inbuilt Video Player
✔️ Support in all devices.
✔️ Android Studio Pure Java Code (Recommended Version – 3.6.1)
✔️ Share, delete & repost Whatsapps & Whatsapps Business Image & Video status
✔️ My Gallery for view, delete, share & repost all downloaded media
✔️ Onesignal Push Notification for all users
✔️ Admob Ads with full width Banner, Interstitial and admob Open App Ads
✔️ Rate App, Share App, More App & Privacy Policy included
What You Get With Project?
✔️ Full Android App Source Code with Admob Ads
✔️ Full Setup Document (included app & Onesignal setup)
Download Demo .apk from here
https://drive.google.com/file/d/1PaXNyqtWLbV7EV-T5hOsm2mRSZGyICAn/view?usp=sharing
 Note : All buyer must have to provide onesignal accounts details and all necessary information for app setup
Update History
☞04 Aug 21
Add Pull down / swipe to refresh
☞28 July 21
Bug fixed for arabic UI, when change language to the arabic
☞23 July 21
Bug fixed for switching Dark to light mode
☞21 July 21
Initial Release