Nextend Social Login Pro Addon
Nextend Social Login Pro is a WordPress plugin that allows users to log in with their favorite social accounts.
Also See this Post Fuodz
Info: https://nextendweb.com/social-login/
Simple, fast and convenient
Nextend Social Login helps you build a great community quickly. Visitors can sign up to social networks such as Facebook, Twitter, Google+ and LinkedIn with a single click.
Seamless Integration
Nextend Social Login integrates seamlessly with your existing WordPress login and registration form. Existing users can link their social accounts and then simply use the linked social networks to log in.
Nextend Social Login Pro Fully customizable
You can easily customize which social accounts you want to use to login and which areas of the login buttons should be displayed.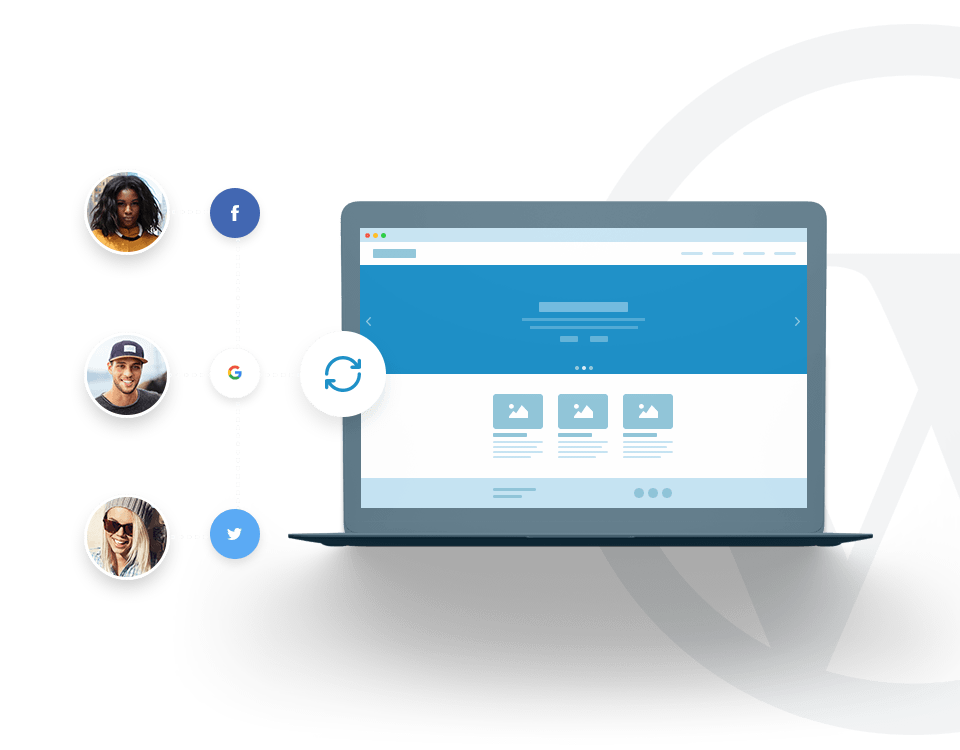 Most Powerful Features
We built Nextend Social Login with the users in mind. This is why the plugin is packed with tons of awesome features right out-of-the-box.

Login Form
Displays social login buttons in your WordPress Login form and visitors can easily log in through their favorite social accounts.

Link to Social Profiles
Existing users can link and unlink their social accounts at their WordPress profile page, which they use to log in to your site.

Request E-mail 
PRO
E-mail addresses are not always accessible from the social providers. In that case you can ask visitors to give you the e-mail address.

Request Username 
PRO
Your users don't need to use their username to log in with their social accounts. But you can ask them to set it up upon registration.

Login Layout and Style 
PRO
The login buttons can be customized to look exactly you want them to. You can also choose from icons or wide buttons.

WooCommerce 
PRO
Your customers can easily create new registration during WooCommerce checkout or log in to their existing account.

WordPress Comments 
PRO
People love to have an easy way to log in and share their opinion. Get more comments by allowing social login in your comment form.

User Roles 
PRO
You can forbid the log in with social account for specific roles. For example you can force admins to log in with their password.

Translation ready
We know how important it is to have a complete understanding on each what setting does. For this reason the plugin is ready for translation.

Excellent Help
Interactive online documentation, video tutorials and our premium-class support is ready to help you! Feel free to contact us!

Documentation
Delivered with very detailed documentation, describing all settings with screenshots and examples.

Video
People can learn fast by watching videos. We recorded many tutorial videos to get you started as soon as possible.
Inorder to Protect Piracy we masked original url with url Shortner kindly bypass and get your files. any Issues contact on telegram @cracyguy1
Password always: web4free.in
Download Nextend Social Login Pro Nulled Now