iOS LATAXI IS NOW AVAILABLE. CLICK HERE TO KNOW MORE
Our on-demand taxi service app solution – LaTaxi, is a powerful app for transforming your taxi business to the next level. Whether you are running a cab or taxi business  or else you are a taxi agent, the LaTaxi is the best way to fetch customers to your taxi business.
[maxbutton id="2″ url="https://codecanyon.net/item/on-demand-taxi-booking-application-script-lataxi/20327957″ ]
We have built this Native Android taxi mobile app with powerful backend powered by Codeigniter Framework.
Key Features of LaTaxi
Clear UI/UX
Driver app
User App
Phone number authentication via Google Firebase
One step and easy booking process.
Option to set cab types with rates
Push messages for all the status
Safe and Secure Payment
Promocode Management
Manage the business using Admin Panel
Cancellation Facility
Booking Flexibility
Tracking System
Rating and Review
View earnings statistics
RTL Supports
100% Customizable
Auto Assigning of driver
View booking history
What is Included in LaTaxi?
2 Android Native Apps for Driver and User
Admin panel that covers all the basic and advanced needs of the management
LATAXI IOS LIVE URL RELEASED NOW
Driver 
https://itunes.apple.com/in/app/lataxi-driver/id1313708752?mt=8
User
https://itunes.apple.com/in/app/lataxi/id1314207061?mt=8
Driver App Features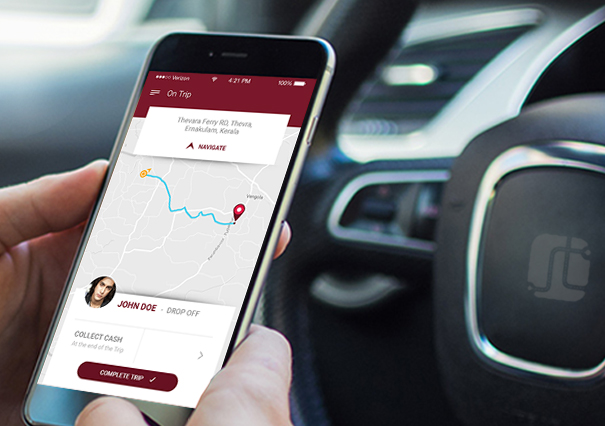 Register and Login
Legal Document Evaluation

License
Police clearance Certificate
Fitness certificate
Vehicle Registration
Vehicle Permit
Commercial Insurance
Tax Receipt
Photo Updating

View new user ride request
Receive notification from users when they request for ride
Accept and Reject ride request
Change status online / offline – to appear on passenger map
View past rides history
View Payment Statements
View Rider Feedback and Comments
View weekly earning statistics
Auto update driver location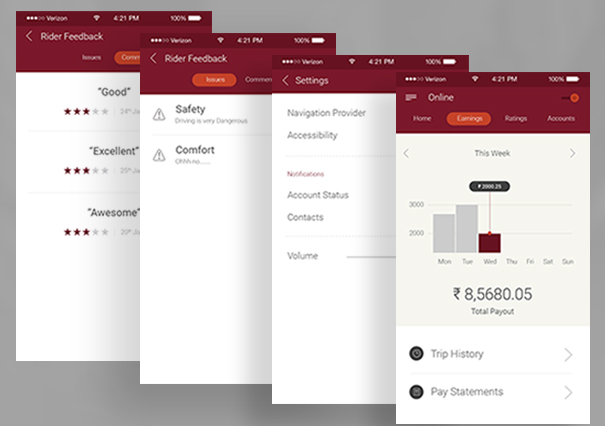 User App Features
Registration and Login
Select different type of cars for riding
Auto Pick-up the nearest cab for ride
GPS to select the pickup address
Options to cancel bookings
Track the driver
View Driver details
Request and Cancel ride request
View ongoing trips in real time.
View past Ride History
Fare estimation
Promocode Feature
Set Home and work location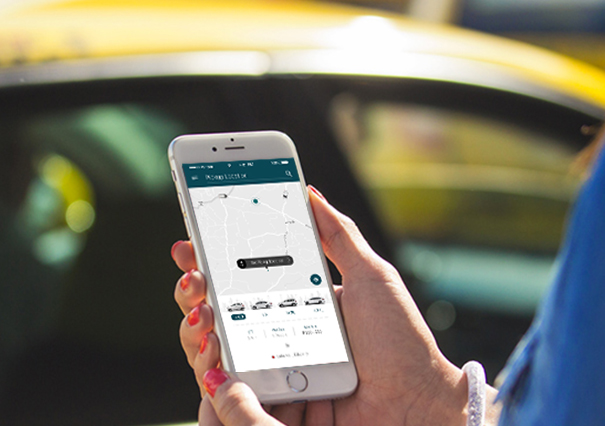 Admin Panel Features
Where you can manage the things and keep track on the business.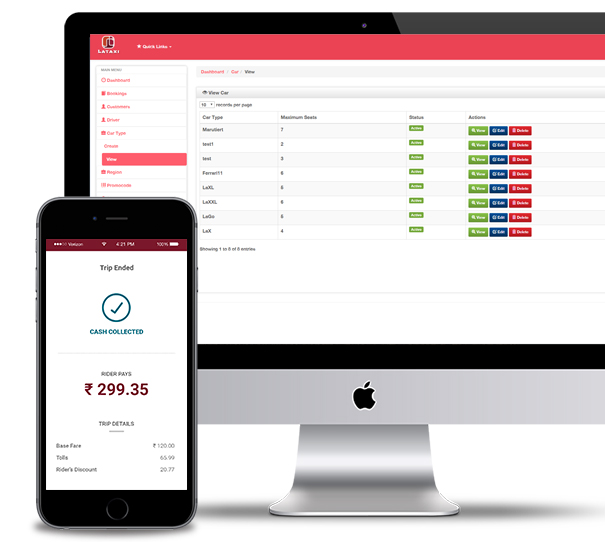 User Management.
Driver Management.
View all information of registered users.
View all information of registered drivers.
View and Filter ride history by

Location
Driver name
Passenger name
Car Type
Booking date
Amount
Status

Promocode Management.
Region based taxi type management.
Car type Management.
Driver document management.
View High demand areas without adequate supply of driver.
Review Management.
Features Under Customization
Customization for Push Message for all driver notification
Customization for Auto Refresh of cars
Customization for Social Login
Customization for Payment gateway.
Customization for Support different rates for day and night..
Customization for Support localisation and Internationalization.
Customization for Share ride to Facebook and Twitter
Customization for Send ride details via SMS.
Customization for Real time track drivers location
Customization for SMS Notification
Customization for email notification
Customization for ride scheduling
Customization for country based Car Type Selection
Customization for 3rd party live tracking of user traveling
Customization for ride sharing Implementation (carpooling)
Customization to add Ads
LaTaxi App can be customized to any extent  to serve your Taxi business model. Contact us or mail us at  [email protected], We have our LaTaxi developers who can be hired to implement your requirement. There are extra charges depending upon your selection of features and functionalities.
Why Choose CodeInfoTec Solution for your Taxi App Development?
Starting your own on-demand taxi application was never so easy unless with CodeInfoTec Solution. We provide a complete and perfect ready-to-use Taxi business solution. If you would like to start your own cab or taxi business, LaTaxi is the right product to start your venture.
Credentials
Website URL: http://techlabz.in/lataxi/
username: admin
password: admin
User App
username: [email protected]
password: 123456
Driver App
username: [email protected]
password: 123456
Playstore Url
User App: http://play.google.com/store/apps/details?id=in.techware.lataxi
Driver App: http://play.google.com/store/apps/details?id=in.techware.lataxidriver
Video Url: https://youtu.be/TqrQaKbyD0k
[maxbutton id="1″ url="https://cdn.web4free.in/downlaod/40/" ]