Divi Theme – universal template for WordPress
Divi Theme is a new version of the universal WordPress template. Powered by Divi Builder, an insanely fast and incredibly intuitive editor. The template includes more than 20 ready-made layouts right out of the box. Switch between vertical and horizontal navigation. Color adjustments, turn on transparent headings or hide navigation before scrolling. There are even full screen and slide navigation styles that work great on mobile!
Demo: https://www.elegantthemes.com/gallery/divi/
Main features of WordPress Divi theme
Real Time Design
When you make changes to your page, everything is instantly updated right in front of your eyes. Design changes instantly!
Customizing Everything
Every item is fully customizable. Adjust fonts, colors, size and spacing, and even apply custom CSS.
Organize your design with ease
Add a new row, choose between different column types and everything will fit perfectly.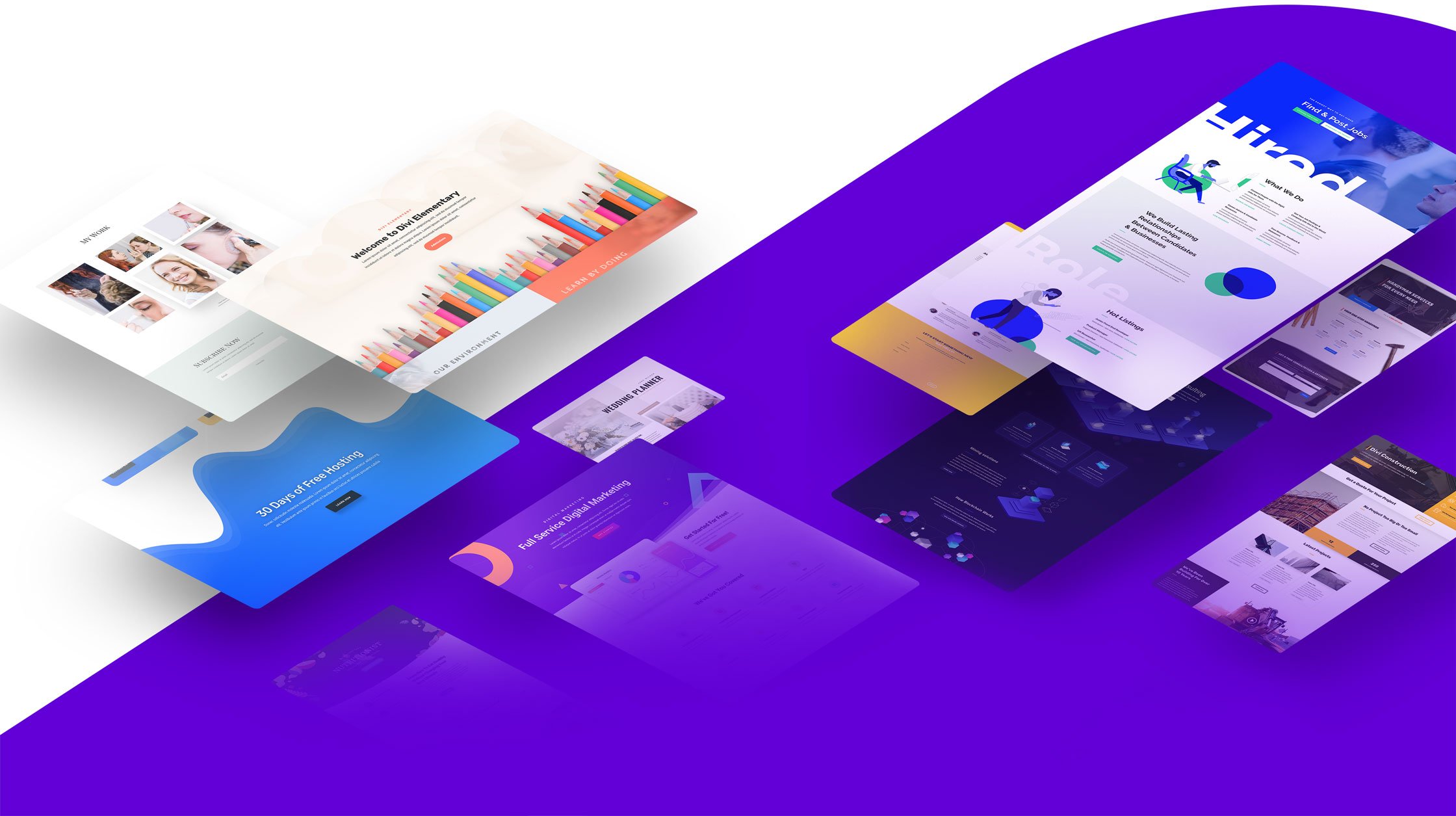 46 Content Items
Divi comes with 46 different content items. Mix, match and create almost anything you can imagine.
Small load
Divi constructor is insanely fast. It does not require page refresh and makes almost zero load on the site and server.
Just click & paste
You don't need to open the settings panel to add text content. Just click on your page and start typing!
Responsive Editing
Enjoy interactive live views and apply your own edits to specific points from mobile devices.
Global items
Synchronization of global items across multiple pages. Update them once and they update everywhere. Great for footers!
Import / Export
Save layouts in the library for later use. Import, export, share and download layouts from the Internet.
Layouts
Start your design process using one of 20+ ready-made layouts that come with the Divi WordPress page builder.
Customizable Interface
Divi Builder is the first WordPress page builder to offer a truly customizable interface. Adjust interface elements to complement your screen and content settings..
Drag & Drop Building
Add, delete and move elements around on the front end of your website. No coding and no confusing back end options.
True Visual Editing
Design your page in real time and see the results instantly. Create and customize your pages using intuitive visual controls.
Custom CSS Control
Developers can easily combine Divi's visual design controls with their own custom CSS. Divi's interface is simple yet not limiting.
Responsive Editing
Building beautiful responsive websites is easy. Divi is responsive by nature and also gives you full control over how your website looks on mobile devices.
Design Options Galore
Enjoy dozens of unique page elements and thousands of design options. Divi gives you full design control over your website.
Inline Text Editing
Just click and start typing! Editing your page has never been this easy. Draft pages on the front end and see the results instantly as you type.
Save & Manage Your Designs
Save and manage unlimited custom designs. Easily re-use them to jump-start new pages. Create advanced design systems and streamline your work flow.
Global Elements & Styles
Manage your entire website's design using global elements and website-wide design settings. Divi isn't just a page builder, it's a website design system.
Undo, Redo, & Revisions
Divi works like a modern software application. Easily undo, redo and travel through your entire editing history. If you make a mistake, Divi has your back.
Also Download: https://web4free.in/nest-multivendor-organic-grocery-laravel-ecommerce/
Inorder to Protect Piracy we masked original url with url Shortner kindly bypass and get your files. any Issues contact on telegram @cracyguy1
Password always: web4free.in
divi-4_17_3.zip
➡ https://mir.cr/21VRRLIL