Classic Flutter News is Ideal for your magazine, blog, news portal. You can also use it for news agency, personal blog, technical blog, journal, local news or online newspaper to the next level with this news system. Includes all required flutter source code. It is quite easy to customize as per your need for News publishing requirement.
The flutter App template, created in Android Studio, enables you to create your own News App complete with featured news, treading news, breaking news, categories, sharing, favorite, offline reading, HTML news formatting, image support and much more.
The customization of the app and news setting can be manage through Admin Page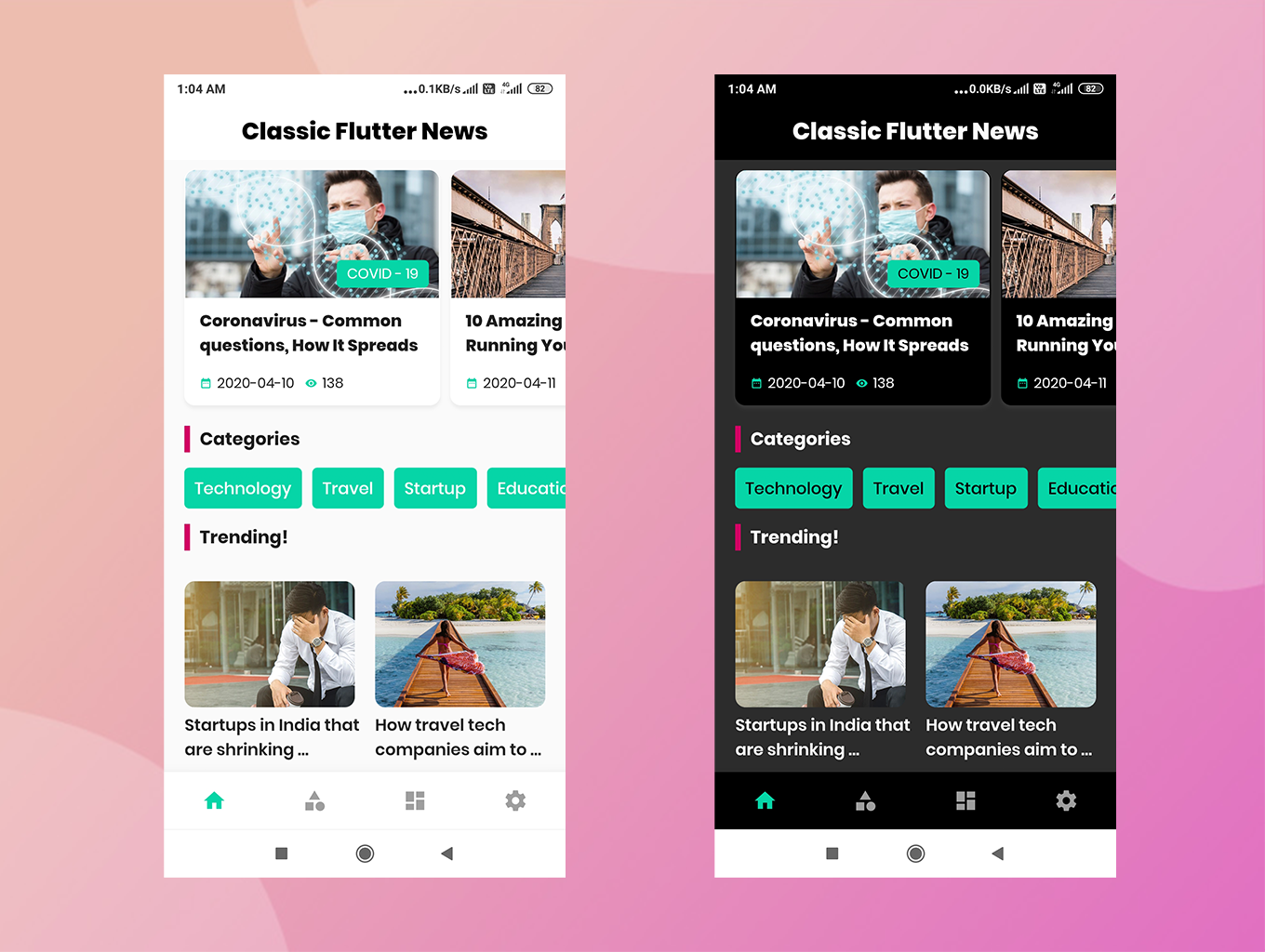 Classic Flutter News Main Features:
Made with Flutter and Dart
Unique Design and Animation
Step by Step Documentation
Clean code comments in all code
Widgets for Easier Reuse
PHP Admin Panel
Build Android and iOS App with single codebase
Clean, Simple and Stunning UI
Support Dark and Light Theme
Save more than 72+ of development hours
User Registration, Login, Reset Password, OTP & Validations
User Profile, and Search
Admin Panel
You can access Admin Panel here, Login Name and Password is already set for you.
Android Demo App
[maxbutton id="1″ url="https://cdn.web4free.in/downlaod/51/" ]