Cirilla – Multipurpose Flutter App For Wordpress & Woocommerce
Are you looking for a multi-purpose app with rich functions and top code quality where you can design your own template layouts or want to import pre-built demo layout templates directly into your app and can change design anytime you want? An app where you can create many different app types such as: single shop woocommerce app, food app, radio and podcast, Cosmetic shop, grocery shop, beauty app, news & magazine and many other type apps?
Demo: https://codecanyon.net/item/cirilla-multipurpose-flutter-wordpress-app/31940668
Also Checkout: https://web4free.in/66analyitcs-web-analytics-script/
Then we introduce you with our multi-purpose Cirilla app where you are your own boss. We have spent more than 4000 hours developing, designing and planing so you can configure your app and publish it in very short time. Cirilla is for people with zero coding, developers and agencies who wants to save time and money by providing their clients with top quality apps. Cirilla gives you more power and control over your app and it comes with an App Builder plugin where you design and change your app designs without needing to re-publish to app stores.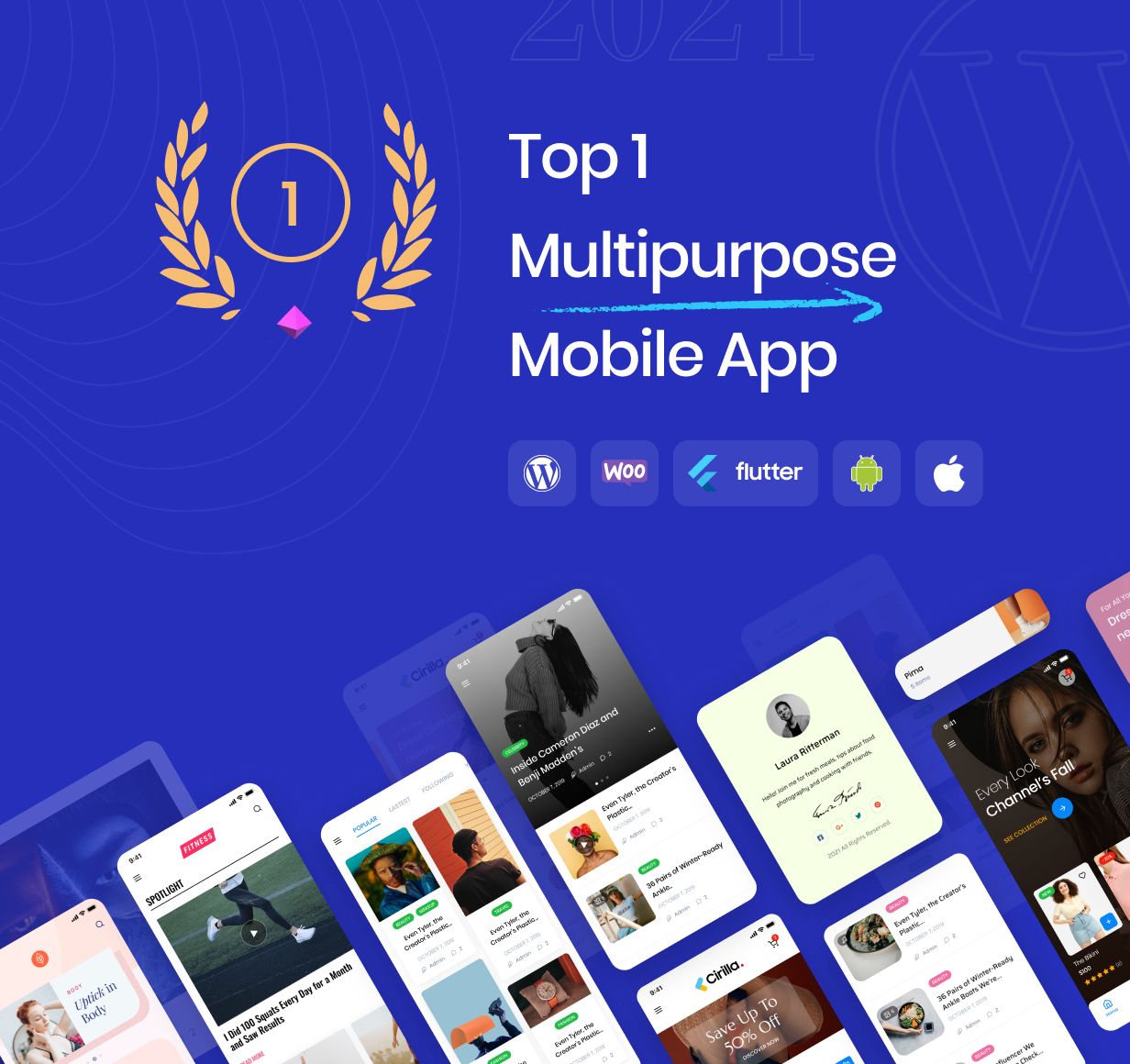 APP BUILDER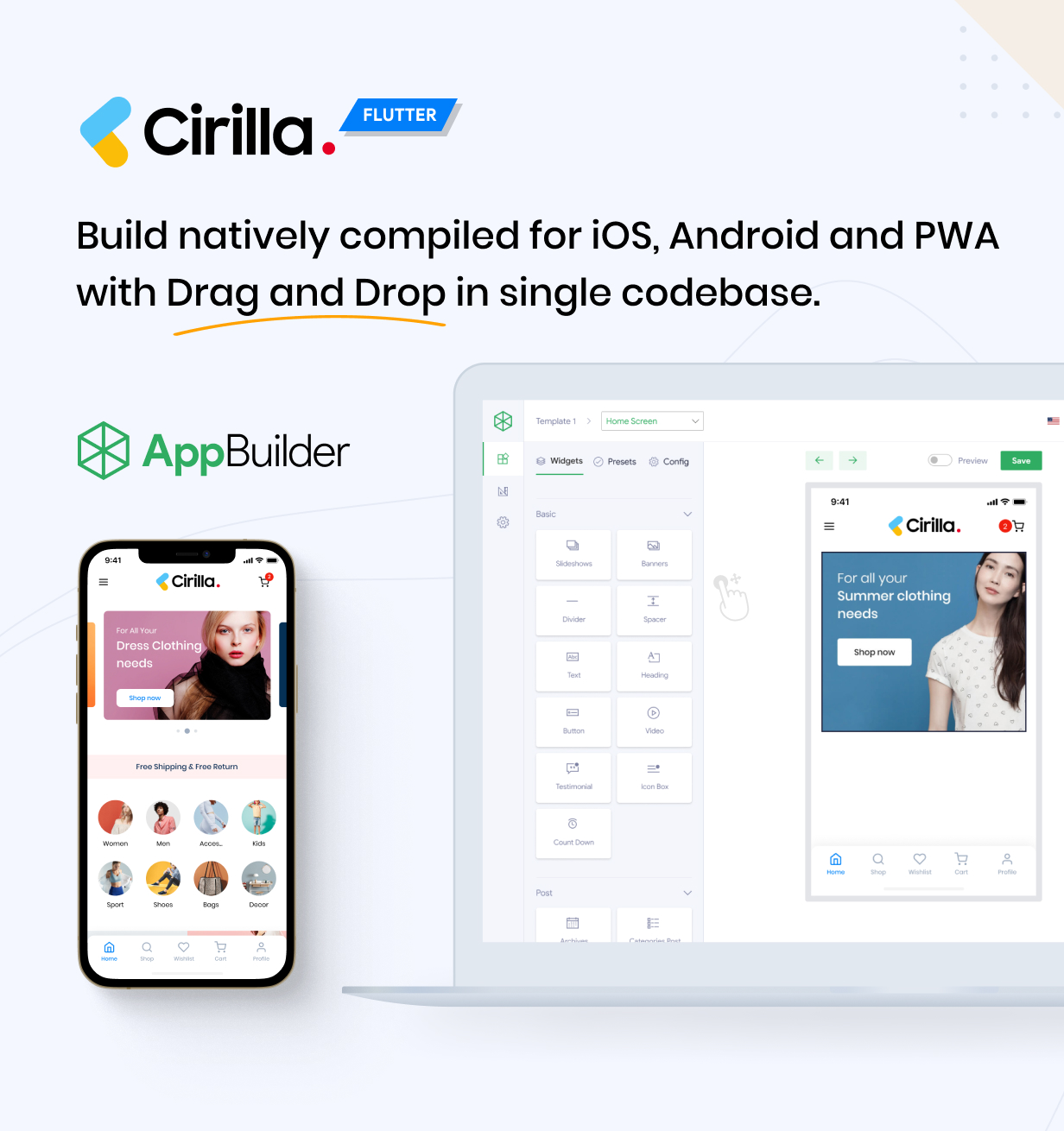 Try App Builder
https://demo-app-builder.appcheap.io/wp-admin/
user: demo
password: demo
App FEATURES
App Builder Drag and Drop for App
Woocommerce, Wordpress, WPML support
Flutter App
Android
iOS
PWA
Powerful configuration
Unlimited colors custom
Unlimited Layouts
Off Canvans Menu
Multi currency
Multi language
Checkout & Payment
Login and Social login
Product grid & Carousel, Product list
Banner Promotions
Smooth Slideshows
Categories
Customer Reviews
Support RTL
Products Detail

Product Variants
Smooth image animation
Add to Whishlist
Zoom Image
Sharing
Related Products
Information Products

Products type

Product Variants
Simple Product
Affiliate Product
Out of stock
Grouped Product
Sale Off Product
Variant Color & Image & Button

Blog Lastest
Detail Blog
Coupon Code
Billing Address
Shipping Method
Payment Method
Order History
Refund
Dark Theme
Splash Screen
Make Multiple templates
Other Pages
CHANGELOG
Download V2.1.1 Now
Cirilla App (1.2.0) Add: add button social Instagram Fix: Navigate to page in app Fix: Cart shipping item null Fix: get reviews by language Improved: lising builder and comparison  widget Feat: upgrade MinimumOSVersion Improved: Product item when product out of stock Fix: null value in list widget
Cirilla App Fix: Cart screen issue Build System Show history build Improvement: Date updated, date created
5 August 2021
Sync login on Webview widget
Force login add to cart
Enable Product QuickView
Product Quick View builder
Chose: set size cart icon home appbar
Chose: Allow get height screen when set height = 0 on Widget Webview
Support: Product Add-Ons
Fix: Can pop in login screen when force login enabled
feat: Show featured image in product and quick view screen builder
Fix: error data address_billing
Feat: Show tax in cart
Fix: Gradient in empty component
Fix: Product variation not exist image
Chose: html unescape in cart screen, product, category, post
Fix: Force login checkout
Improved: Update Arabic language file
Changelog 8-July-2021
    - Improvement: Update billing, shipping address form
    - Add: Calculator shipping total on cart screen
    - Feature: show attribute image, color in product detail screen
    - Feature: change status appbar color
    - Feature: Config button add to cart on product item
    - Improvement: Background Modal bottom, Icon color
    - Fix: Padding item on layout grid on Widget banner
    - Fix: Navigate after payment success with Paypal
    - Improvment: Clickabe to category name in product detail screen
---